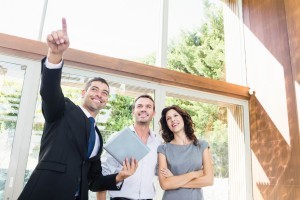 An open house allows a homebuyer to explore a residence. And ultimately, this event may help a homebuyer determine whether to submit an offer on a home. For homebuyers, there are many terrific reasons to attend an open house, including:
1. You Can Learn About a Home from a Home Seller's Real Estate Agent.
Although you may spend time reviewing home listings online, there may be information about a house that is unavailable on the web. Fortunately, an open house enables you to speak directly to a home seller's real estate agent and find out more information about a residence. From learning whether a home seller is motivated to sell quickly to finding out which internet services providers are available in the area, a home seller's real estate agent should be able to answer any questions you may have during an open house. As a result, you can receive plenty of insights that can help you make an informed decision about whether a particular residence is right for you.
2. You Can Check Out the Overall Condition of the Home.
Online photos sometimes can be deceiving, but an open house allows you to get an up-close look at a residence and find out if it fulfills your personal needs. For instance, an open house will enable you to check out the size of each room as well as the overall condition of the home's exterior and interior. Plus, you may be able to review the performance of a home's air conditioning and heating systems and find out if these units will need to be repaired or replaced in the near future. Perhaps best of all, an open house gives you the chance to envision what life could be like if you bought a residence. Because you can walk around the home and explore it at your leisure during an open house, this event provides you with the freedom to evaluate a residence in a pressure-free situation.
3. You Can Find Out if There Is Significant Interest in a Home.
Typically, a home seller's real estate agent will set up a sign-in sheet for attendees who visit an open house. This sheet enables a home seller to see how many people attended an open house and may provide you with a good indication about whether there is substantial interest in a residence. It is important to remember that the housing market is competitive, regardless of whether you're searching for a residence in a buyers' or sellers' market. As such, if an open house is filled with people, there likely is significant interest in a house. And if only a few people attend the event, there may be a greater chance that a home seller would accept an offer below his or her initial asking price. Ask your real estate agent for information about open houses in your area – you'll be glad you did! This real estate professional will be able to keep you up to date about open houses and help you find your dream home quickly and efficiently.