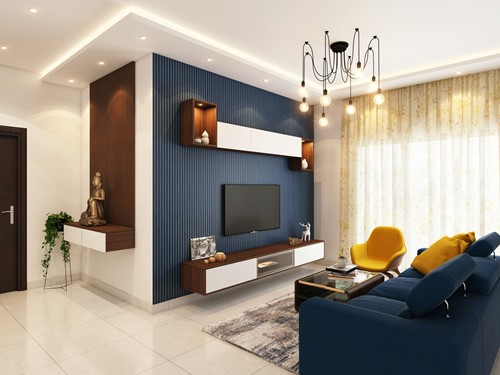 Photo by Houzlook .com from Pexels

Texture is one of the most overlooked style elements for a home. Most people think about color and trendy furniture when remodeling their home or planning to move into a new property. Yet, texture makes a big difference to your comfort and the actual experience you and your visitors have. It doesn't have to be challenging to add a bit of inviting, warming texture to your space.
Let's consider some of the easiest ways to add texture into a home. Whether you are remodeling or just moving into a home you bought, these strategies work well.
#1: Add a Rug
It's hard to cover up beautiful hardwood floors. However, adding a stunning rug adds a layer of texture and character to the space. The right rug makes all of the difference. A high pile can offer a plush, sink-your-feet-into appeal to it. You can also get some added texture if you add a rug with fringe or tassels on it. The addition of a rug can change the whole feeling of a room from an open, stark area to an inviting, warm sanctuary.
#2: Invest in Natural Materials
There are several ways to build natural elements into the space. You can start by adding greenery. Plants offer pops of color and organic shapes to your living space. They also help to enhance the quality of the air in your home.
Don't stop there. Also, consider natural fibers like linen pillows or a wall hanging made of bamboo.
#3: Add in Some Hard Elements
There's something interesting and eye-catching about adding stone to your home. You can also add timber to the interior by introducing a bench by a window or entryway. The key here is to bring in strong, natural elements. The soft, cool texture of a stone walkway into the living room or in the bathroom is an excellent way to invite a new feel to the home.
#4: Choose Flowing Curtains
Though old-style curtains create a very dominating look to a home, today's curtains can add a lot more class and texture. Choose materials that are interesting or meaningful to you. One of the best ways to add a softness to a room is with flowing, sheer curtains. With the windows open, they can easily create a casual, relaxed appeal in the space. Thicker curtains can create more of a tailored look.
#5: Textured Walls
While stucco inside the home isn't generally the way to go, there are plenty of other ways to add a beautiful level of texture to your home's walls. French wash paint is a good option. You may also consider materials like embossed wallpaper or grasscloth.
There are easy, effective ways to add texture to your living space. The more types of texture you add, the more personalized and inviting the space can be.